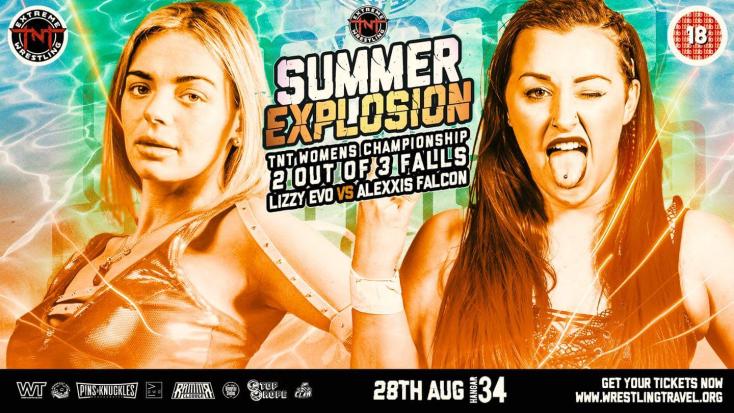 Summer Explosion - August 28th
Published
August 28th we return to Hangar 34 for Summer Explosion!
After an incredible weekend of action at the end of July with our all women's shows and IGNition we will be back to World Title qualifiers, returns, surprises and more!
TNT Women's Championship- 2 out of 3 Falls - Lizzy Evo V Alexxis Falcon
TNT World Championship Qualifier - BT Gunn V Nathan Cruz
TNT Tag Team Champion - Kings of the North Open Challenge
TNT Extreme Division Championship - Clint Margera V Big FN Joe
LJ Cleary V Drilla Dan Moloney
Lana Austin/Rhio V The She Wolves
VIP Match: Aurora Teves V Angel Hayze
Join us at Hangar for our Summer Explosion!
VIP Ringside - £50 - 4:30pm doors
VIP Standing - £40 - 4:30pm doors
General Admission Standing - £25 - 5:30pm doors
First Bell 6pm Approx Finish 9pm
Tickets at https://wtlive.wrestlingtravel.org/events-category/tnt-extreme-wrestling/