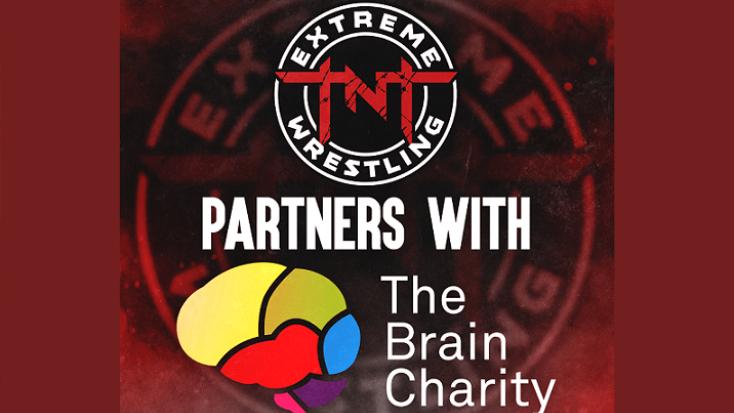 TNT Extreme Wrestling Partners With The Brain Charity
Published
TNT Extreme Wrestling have partnered with The Brain Charity in a bid to raise funds and create wider awareness about mental illness and neurodivergence, it has been announced today.
The Brain Charity, based in Liverpool, supports people in the local community living with all neurological conditions – those associated with the brain, nervous system and spine – by providing practical help, emotional support and social activities as well as championing neurodiversity.
Their services include offering legal advice, free counselling, social activities and they are soon to open a 'brain gym' for those working through neurological conditions to rehabilitate.
The partnership is set to include fundraising efforts at TNT's wrestling shows as well as digital channels. The Brain Charity will also have a presence at shows and will be available to discuss the work they do.
The professional wrestling company is based in Liverpool and is known for its theatrical wrestling bouts emphasising mature themes and strong language, as well as a family-oriented brand featuring action suitable for everyone.
'Partnering with The Brain Charity made total sense to us,' said TNT owner Jay Apter. 'We are passionate advocates for mental health awareness and we want to do more in our community to normalise positive mental health.'
'The mission of The Brain Charity is so important to us on a personal level,&' added TNT communications director Ben McCurry. 'We are also hugely interested in the work that they do in regards to spinal and nervous issues, something that we are keenly invested in due to working in a full-contact sports-entertainment environment.'
Tui Benjamin Thorp, Head of Communications and Fundraising at The Brain Charity, said: "Having a neurological condition means you are twice as likely to have depression or anxiety. You are also twice as likely to take your own life.
"That's why we offer vital free counselling and emotional support in the form of befriending, support groups, group therapy sessions and confidence coaching to those affected by neurological conditions.
"We couldn't do what we do without the generosity of corporate partners such as TNT Wrestling, who choose to raise much-needed awareness and funds for our cause.
"Thank you to TNT Wrestling for partnering with The Brain Charity."
Keep up to date with TNT by following on Twitter and Instagram - @TNTExtremeWres. TNT can also be found on Facebook - https://en-gb.facebook.com/tntextremewres/
To find out more about how The Brain Charity can help, or to make a donation, go to www.thebraincharity.org.uk
For more information, contact [email protected] or [email protected]